Kailash Mansarovar Yatra is one of the holiest sacred pilgrimage journeys in the world. Every year thousands of pilgrims from different corners of the world climb this wonderful trek to find inner peace and solace in life. Kailash Mansarovar is famous in the world for many things. It can be of religious value or cultural significance to them. The natural beauty of Kailash Mansarovar gives a thrilling adventurous experience. Many of you must have heard folklore and legendary stories related to the Holy Mount Kailash and its adjacent Lake Mansarovar.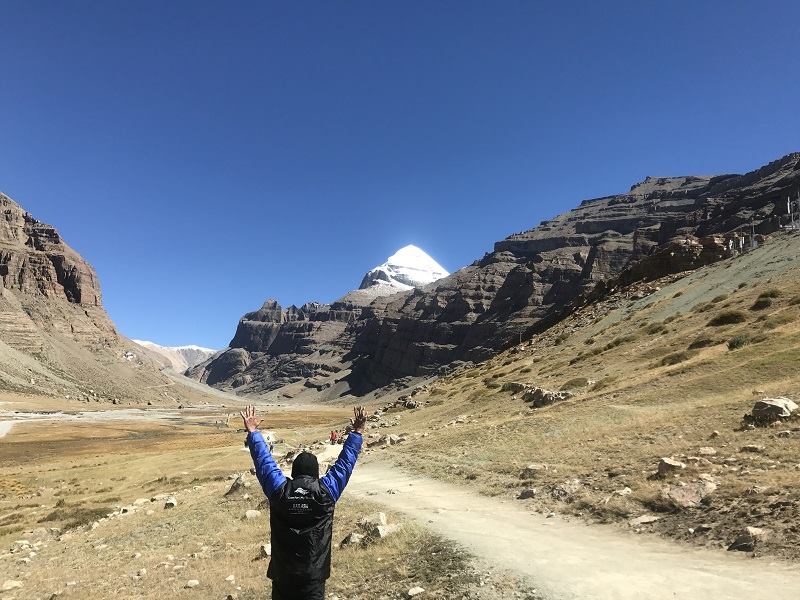 Kailash Mansarovar Yatra 2023 – 2024 with ComfortMyTravel
Comfort My Travel, with over 12 years of expertise, stands as a premier Travel Company in India. We dedicate ourselves to guiding pilgrims on an extraordinary Kailash Mansarovar Yatra experience. We tend to minimize strenuous trekking to ensure a serene journey for pilgrims. The Kailash Mansarovar Yatra arranged by ComfortMyTravel with a helicopter option offers unparalleled safety, security, and ease with a certain respect to preserving the enchantment of this sacred pilgrimage.
Trek Guides @ComfortMyTravel
Our accomplished Yatra guides at ComfortMyTravel are steadfast companions throughout the journey. They attend to every detail of your spiritual voyage, starting from realizing long-held aspirations to catering to your travel necessities. We intend to transform dreams into reality. Our comprehensive Kailash Mansarovar Yatra tour packages encapsulate every facet of this awe-inspiring expedition. The experience will allow you to immerse yourself fully in the spiritual journey as well as the scenic wonders that lie along the path.
You can easily trust us to redefine your pilgrimage. We promise to make it not just a journey but a cherished memory of comfort, tranquility, and fulfillment of your spiritual quest.
Packages @ComfortMyTravel
Kailash Mansarovar Yatra by Road From Kathmandu (14 Days / 13 Nights)
Kailash Mansarovar Yatra is a pinnacle of religious destinations for Hindu Pilgrims. The travel guides at ComfortMyTravel will make your journey easy & hassle-free. With this tour package, you will not get tired of the overland journey as this 14-day Road Yatra will be a lot more detailed and relaxed.
Kailash Mansarovar By Helicopter From Lucknow (09 Days / 08 Nights)
You can also complete your Kailash Mansarovar Yatra by helicopter in just nine days. This air journey will be without any physical hardship in the swiftest possible manner. Such a fiat is only possible with ComfortMyTravel as we will zip you from Lucknow to Nepalgunj in just a 5-hour helicopter ride. You can relax in your seat and enjoy the beautiful scenery of Tibet.
Kailash Mansarovar by Helicopter From Kathmandu (11 Days / 10 Nights)
Another option to embark on your Kailash Mansarovar Yatra by helicopter is the eleven-day – Kathmandu journey. This will also be without any physical hardship in the swiftest possible manner, only possible with ComfortMyTravel. Only a passionate devotee of Lord Shiva with a profound desire to pay tribute at Mount Kailash can subscribe to this plan.