Decorative stones help to landscape and structure a garden by providing a professional finish. Decorative stones also called bagged rock or gravel can fulfill various roles in gardens. You have to choose the right small decorative stones for the garden, whether it is drainage, weeb control, style, or driveway. Consult with an expert service provider having experience in this genre. They can offer you different choices suitable for your garden.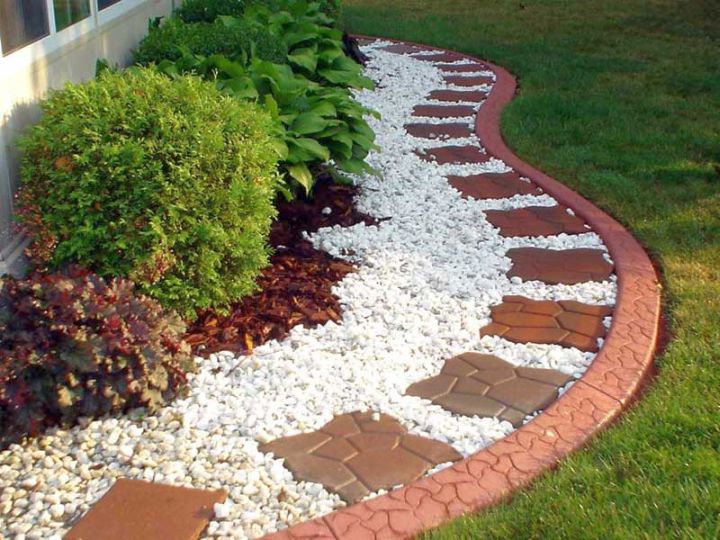 For Style
Decorative stones have aesthetic appeal, however, if you are looking out for stones, which is a natural garden accessory, you can either opt for river pebbles or rocks and boulders. Beach pebbles are small and round rocks like pea gravels but larger. These are used commonly for decorative purposes and are ideal for use around plants. These are available in different shades of tan and Grey. These stones are used to create rock gardens, prevent weeds, cover landscape fabric, and retain moisture in the soil. Rocks and boulders are large stones, which are used as focal points and features in a garden. These are ideal to build walls, rock gardens, and pond walls.
Weed Control
Decorative stones including small decorative stone for garden are used as alternatives to brak mulch. These are used over landscape fabric for preventing weeds. Slate chips are broken slate pieces that are great against weeds. These chips keep moisture and keep away unwanted weeds. They are available in different shades of Grey, red, and blue. Consult what would be the best option for your garden.
For Driveway
Using decorative stones for a driveway, patio, or path is a colorful and affordable one. Crushed gravels have a rough texture and are irregular rock pieces that are smashed. Crushed gravels are available in various colors and sizes. They meld and fit together for durable surfaces.
Decomposed granite is similar to gravel, however more stable and finer. These are used for driveways, paths, and as a base below flagstones. These should not be used very close to a house. They give a rustic, and natural look and are available in different shades of tan, brown, and Grey.
Decorative Stones as a Garden Cover
Small decorative stones for a garden add style and color to a neglected area of a garden. When there is an empty pathway or cornet, you can cover it by using these stones. They are highly reliable and can remain for a lifetime. Their maintenance is low compared to the traditional ones
Small decorative stones have wide many applications in the garden. These stones add elegance to a landscape. They are convenient to buy. You can try out decorative stones in different colors such as tan, white, and colors of tan and brown.